Sunday Sermons are on the Events page
Sierra Vista Community UNITED
Church OF CHRIST
HOPE

Have I not commanded you? Be strong
and of good courage; do not be afraid
nor be dismayed, for the Lord your
God is with you wherever you go.
Joshua 1:9

"We are united in striving to know the will of God as taught in the Holy Scriptures, and in our purpose to walk in the ways of the Lord, as made known or to be made known to us. We hold it to be the mission of the Church of Christ to proclaim the gospel to all mankind, exalting the worship of the one true God and laboring for the progress of knowledge, the promotion of justice, the reign of peace, and the realization of human brotherhood. Depending, as did our fathers, upon the continued guidance of the Holy Spirit to lead us into all truth, we work and pray for the transformation of the world into the Kingdom of God: and we look with faith for the triumph of righteousness and life everlasting in Heaven."
The entire congregation of Sierra Vista Community Church (UCC) is involved in the local community through its support of organizations such as: Forgach House, Boulder Crest, Lori's Place, Peach's Pantry, Project Graduation, Good Neighbor Alliance, VICaP, Salvation Army, St. Vincent de Paul, and CareNet. During the Christmas season, church members support Operation Christmas Child.






SUNDAY




Worship Service 9:30 am




Hour of Prayer:
Held in the sanctuary every Tuesday from 11am to noon.
BIBLE STUDY





BIBLE STUDY IS ON


WEDNESDAYS FROM
11AM TO NOON




IN THE SANCTUARY.

​


Come as You are
Men's fellowship


FIRST SATURDAY




OF EVERY MONTH




7:30 am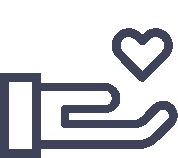 "Therefore, having been justified by faith, we have peace with God through our Lord Jesus Christ